Take your skincare to a new Level
Kluuf stands for sustainable skin care that is easy to use, so that you can treat yourself and your skin in no time at all.
Your Skincare
With Kluuf, you finally have your personal products that support you in your everyday life. Skincare with Kluuf is simple, effective and above all fast. So you can achieve your goals effortlessly. Our products are developed with leading experts to provide you with innovative and effective skincare that meets the demands of your everyday life. #simpleskincare
BROWSE OUR RANGE
That Does Good
With every application, you are not only doing something good for yourself and your skin, but you are also contributing to Kluuf's mission of a better world:We are committed to investing at least 10% of our annual profits in social projects. So with every purchase you support projects that promote equality and education in Africa. Why? Because together with you, we can make a real difference. #socialskincare
LEARN MORE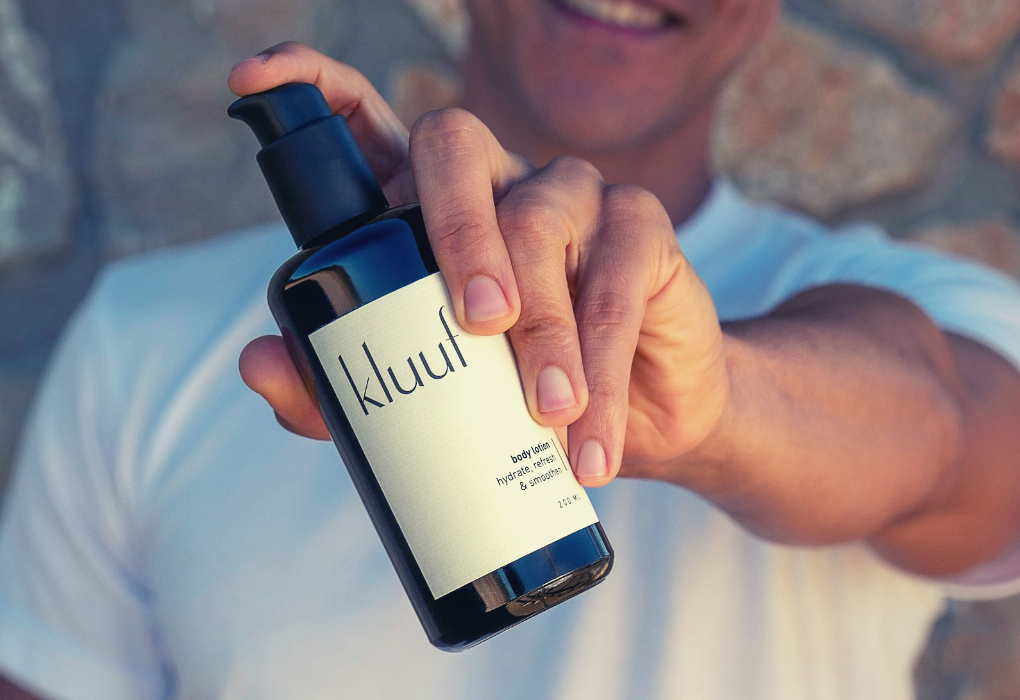 Vegan & Sustainable
Sustainability is a core priority for you and for us, and so Kluuf is committed not to use animal products or other ingredients that are not aligned with our sustainability agenda amongst others these including parabens, PEG-based polymers and paraffins.Our products are dermatologically tested, certified vegan and of course not tested on animals according to EU regulation. #sustainableskincare
LEARN MORE
Let's Start your skincare now!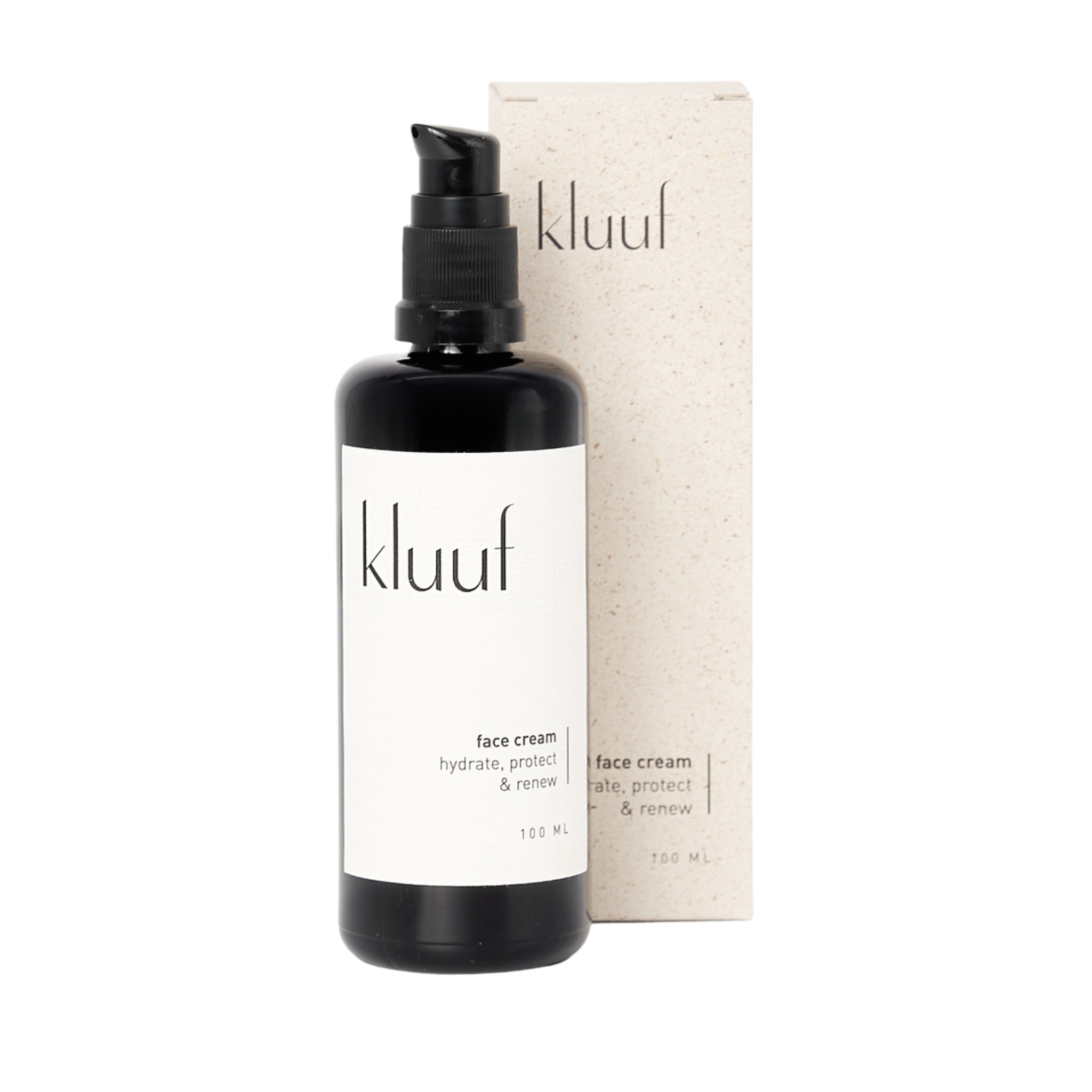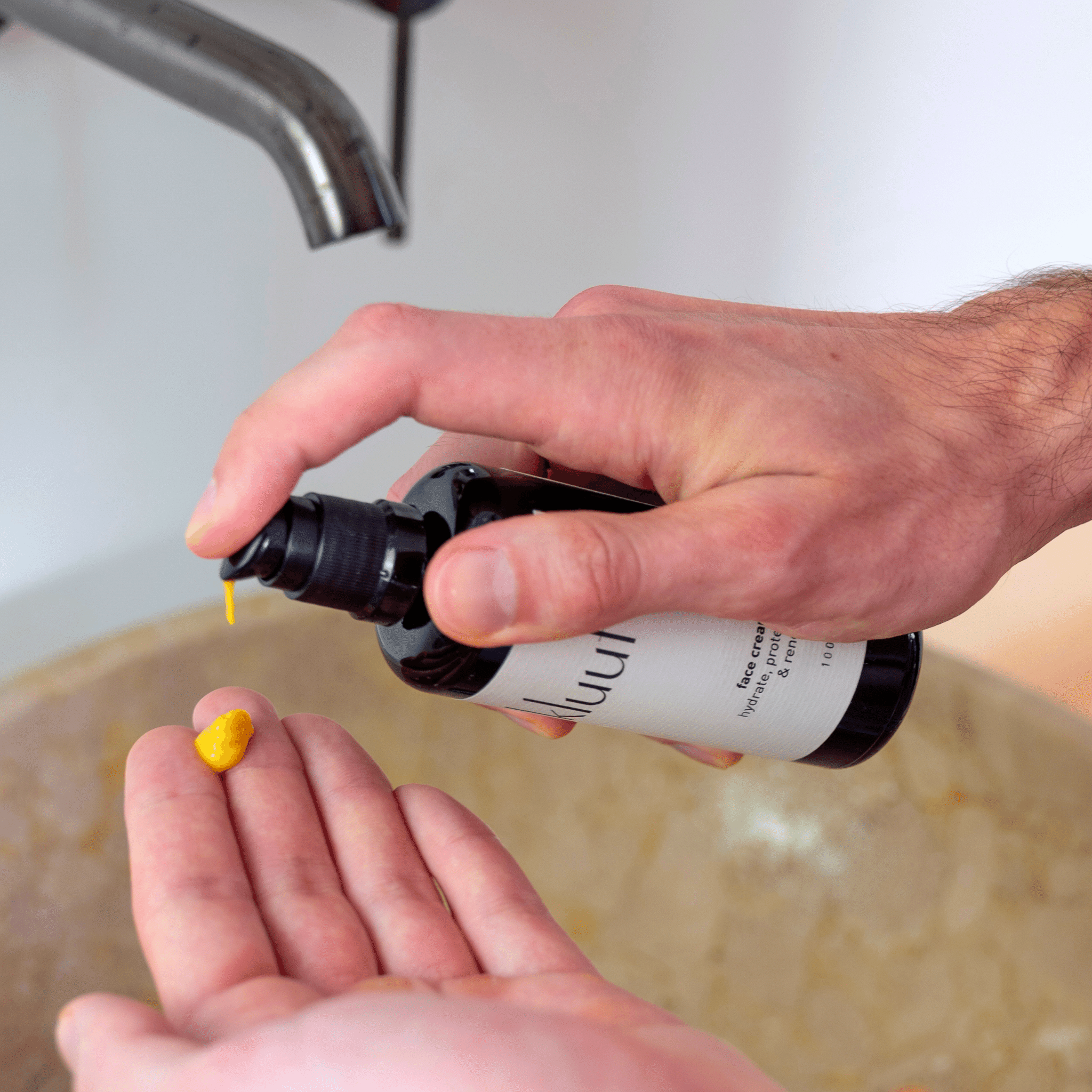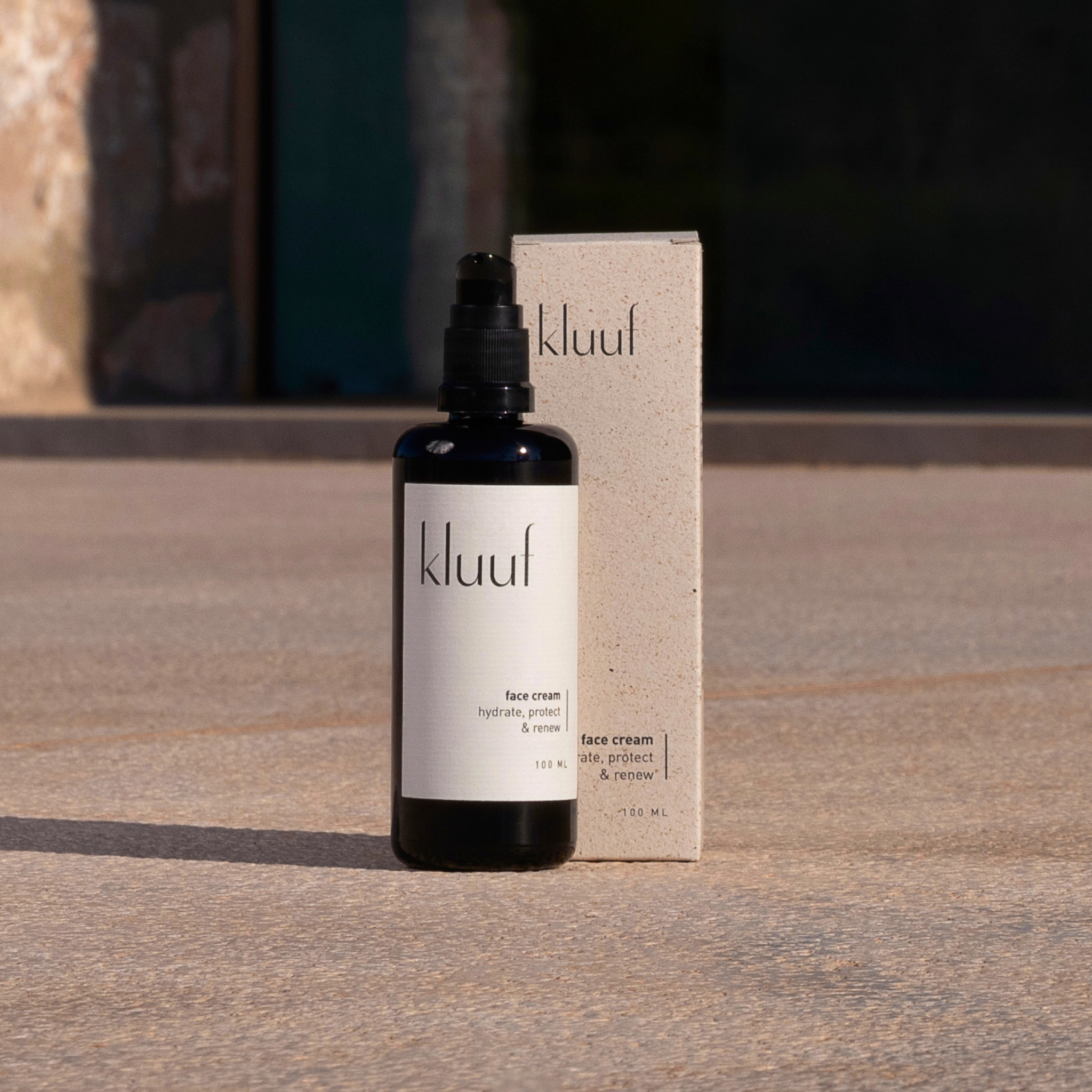 Fast absorbing, moisturizing cream that nourishes, protects and regenerates facial skin. The unique formulation combines traditional with innovative ingredients for best effectiveness and anti-aging effect.

Suitable for: Normal and sensitive skin, to be used in the morning and evening
Skin feel: Refreshed and hydrated, without feeling heavy on the skin
Essential ingredients: Niacinamide, Shea Butter, Panthenol, & Hyaluronic Acid.
Our Customer's Experience
I travel a lot, so I love Kluuf's quick and easy skincare routine. It only takes a few minutes and my skin looks and feels great.
I switched from a well-known brand to Kluuf after seeing what was in the product on codecheck. With Kluuf, I can do something good for my skin without having to worry about sustainability.

Kluuf has convinced me that skincare is relevant for men. I mainly use the face cream and in summer addtionally the body lotion.

Sustainability is very important to me when selecting new products and Kluuf's approach has convinced me. The products feel great and are easy to use.
I use Kluuf's products every day and my skin feels noticeably better. I like that I do something good with every purchase and get compliments on my appearance.
good for you, your skin & others
Kluuf stands for sustainable skin care that is easy to use, so that you can treat yourself and your skin in no time at all.
We make sure that your skin is protected from external influences & optimally cared for. All products use only ingredients that we classify as clean & have already been proven to be effective. With every application, you not only strengthen yourself, but also do good for children in Africa.
With Kluuf, you care for your skin and yourself. Your goals for looking your best with high quality & sustainable ingredients in Kluuf's skincare for men. Good for your skingood for others
We only use carefully selected ingredients in our skincare for men that have proven efficacy and meet our sustainability agenda.good for others
With every order you not only treat your skin but also contribute to social projects in Africa that support children by making education accessible.
Our Blog
Learn more about Kluuf, products and ingredients

PETA VEGAN AWARD 2023 - Best after shave kluuf
kluuf after shave - winner of the PETA Vegan BEAUTY Award 2023 The PETA Vegan Award is presented every year by the animal rights organization PETA in categories such as food, fashion, travel or bea...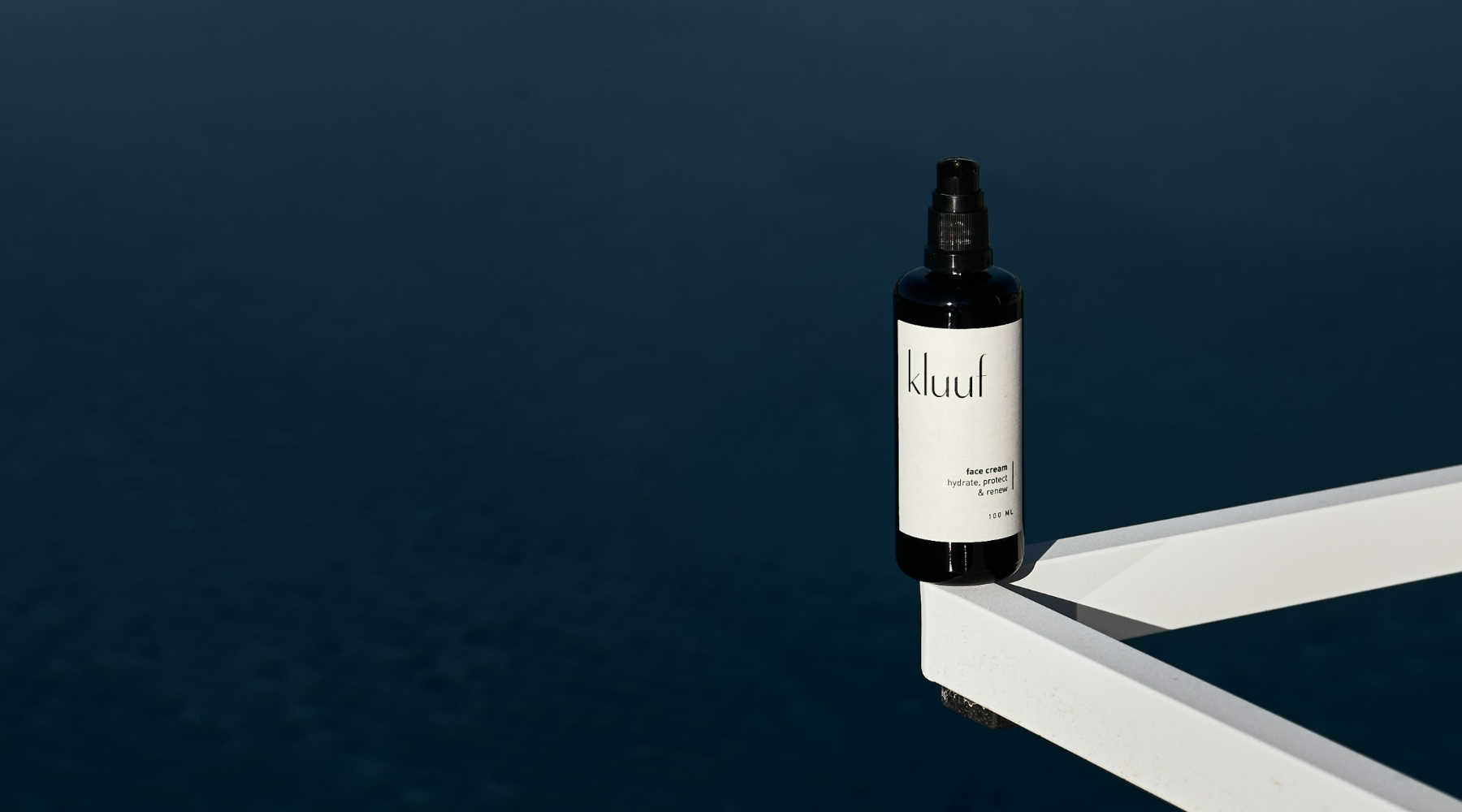 Good skin care is uncomplicated, sustainable and in the best case even fun - it's that simple. At Kluuf, we are convinced that less is more. That is why our portfolio is as lean as possible. Of cou...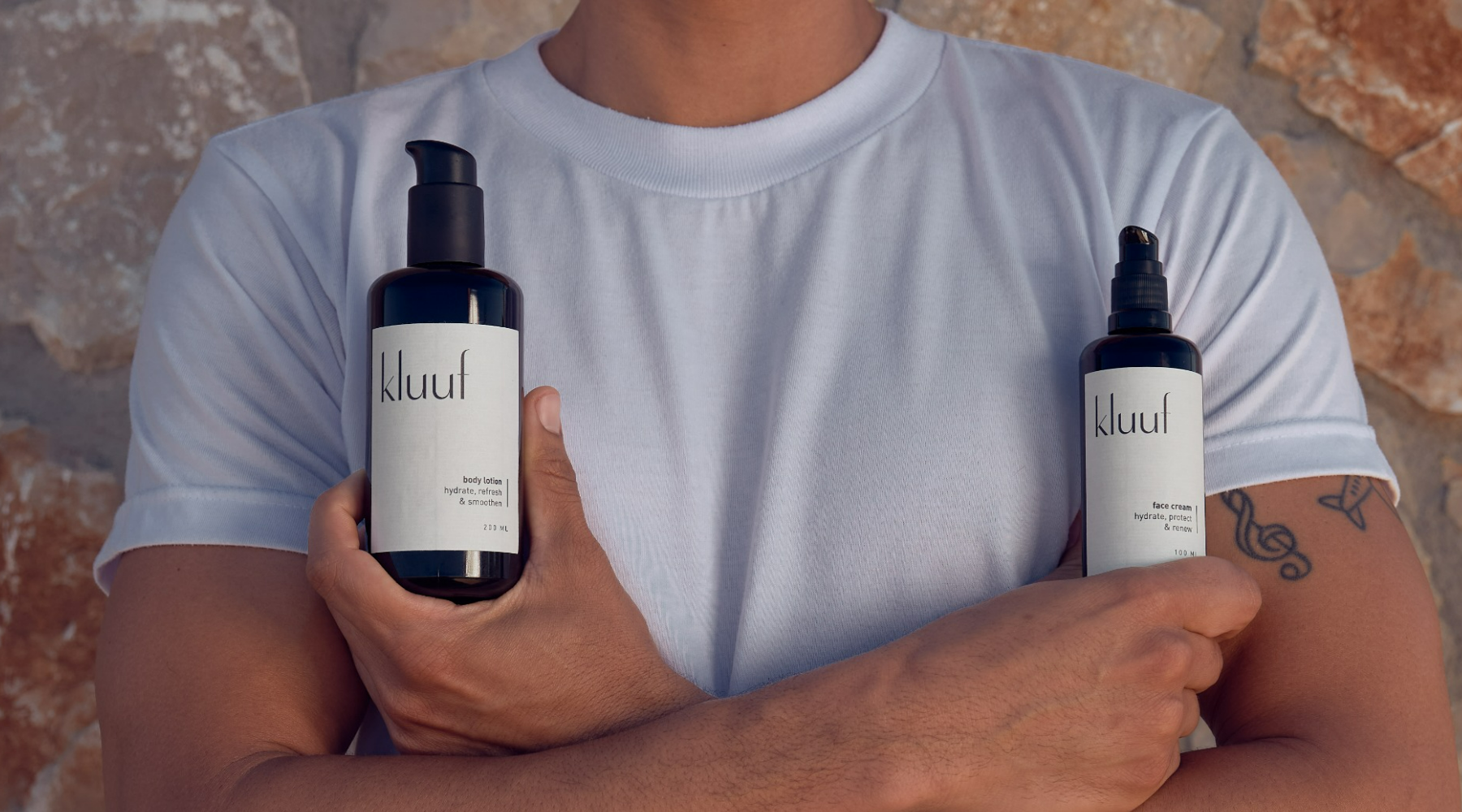 Who we are (founders & partners)
Kluuf is a company made up of people and partners who have stories, are diverse, and not a faceless conglomerate. Florian founded the company because he wanted to offer high-quality and sustainable...