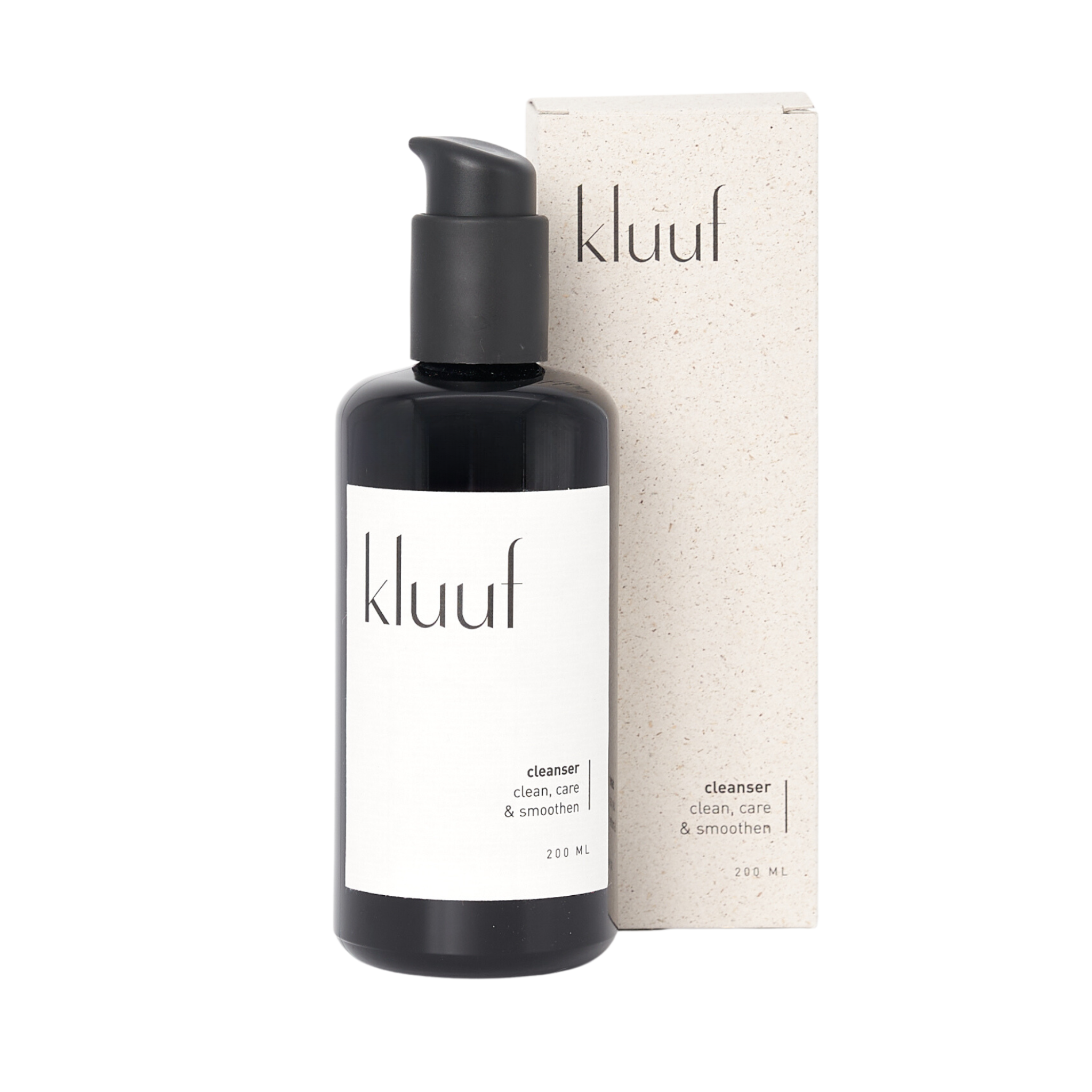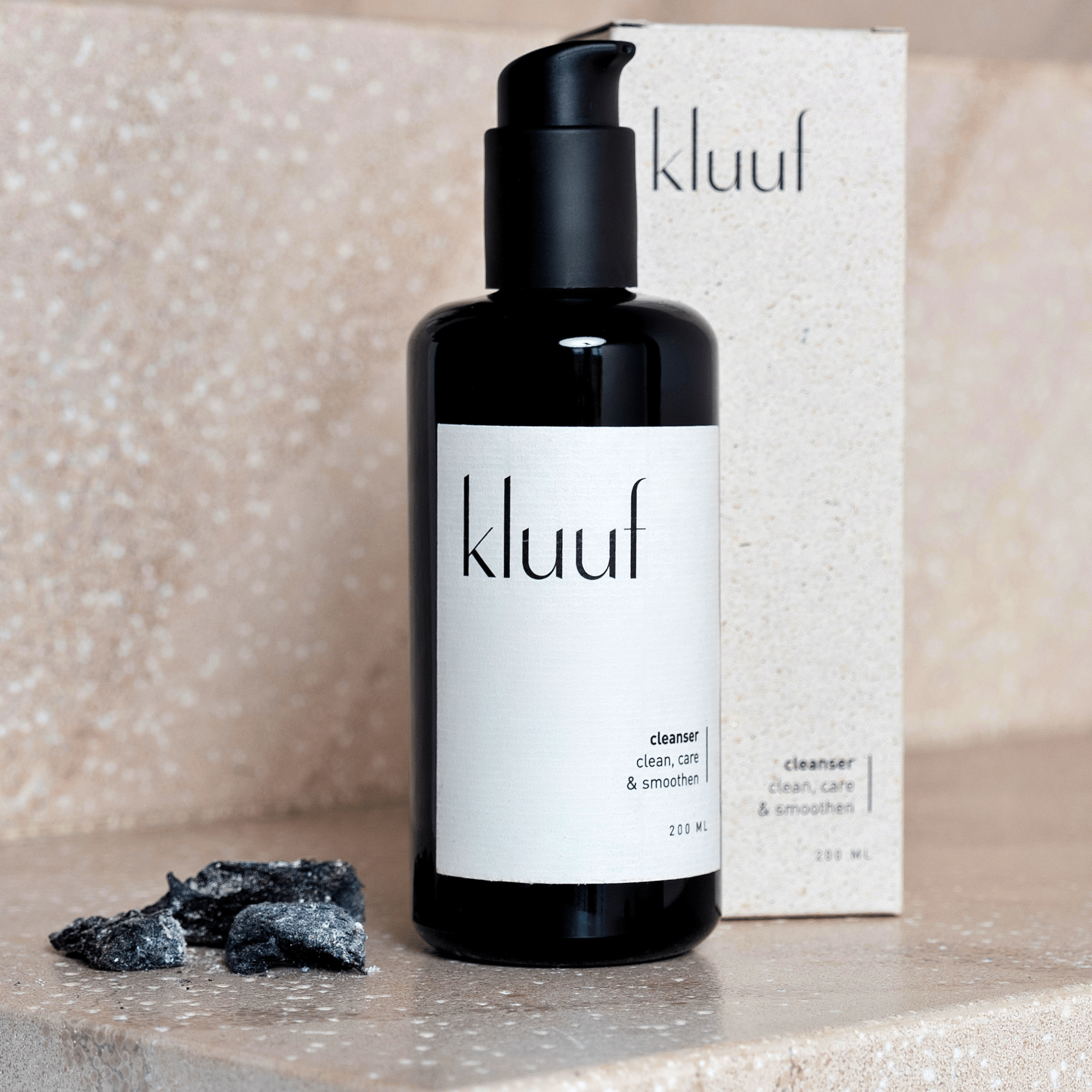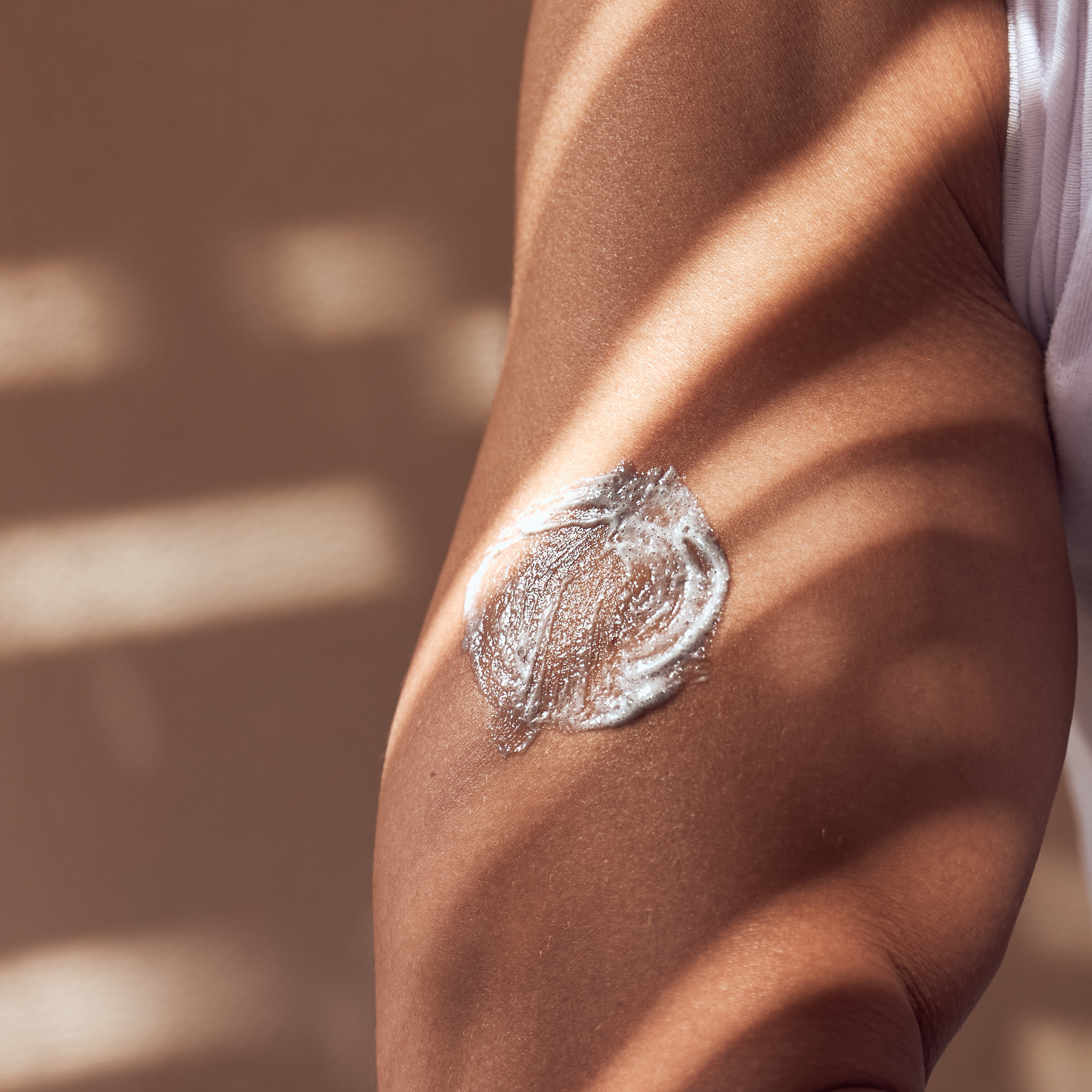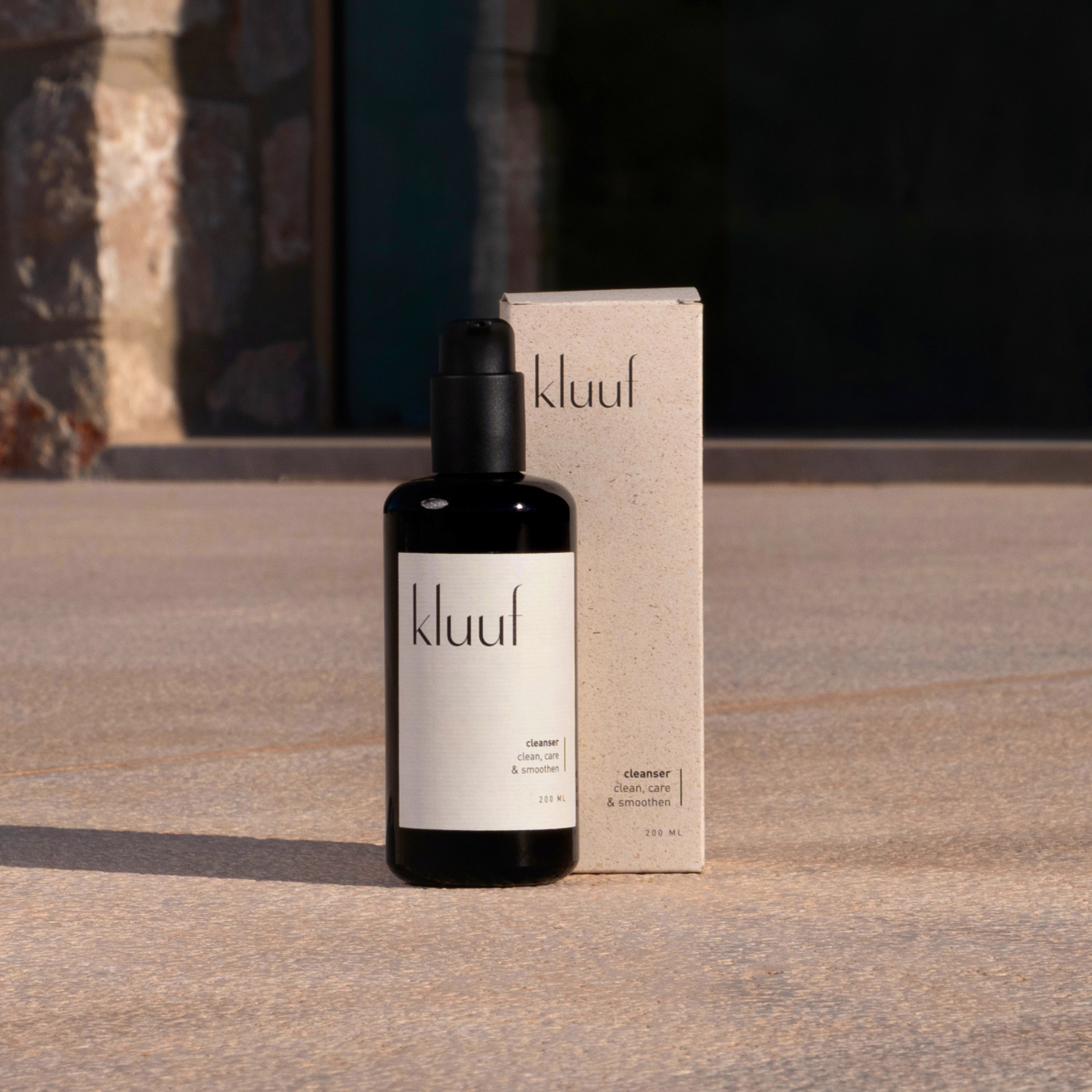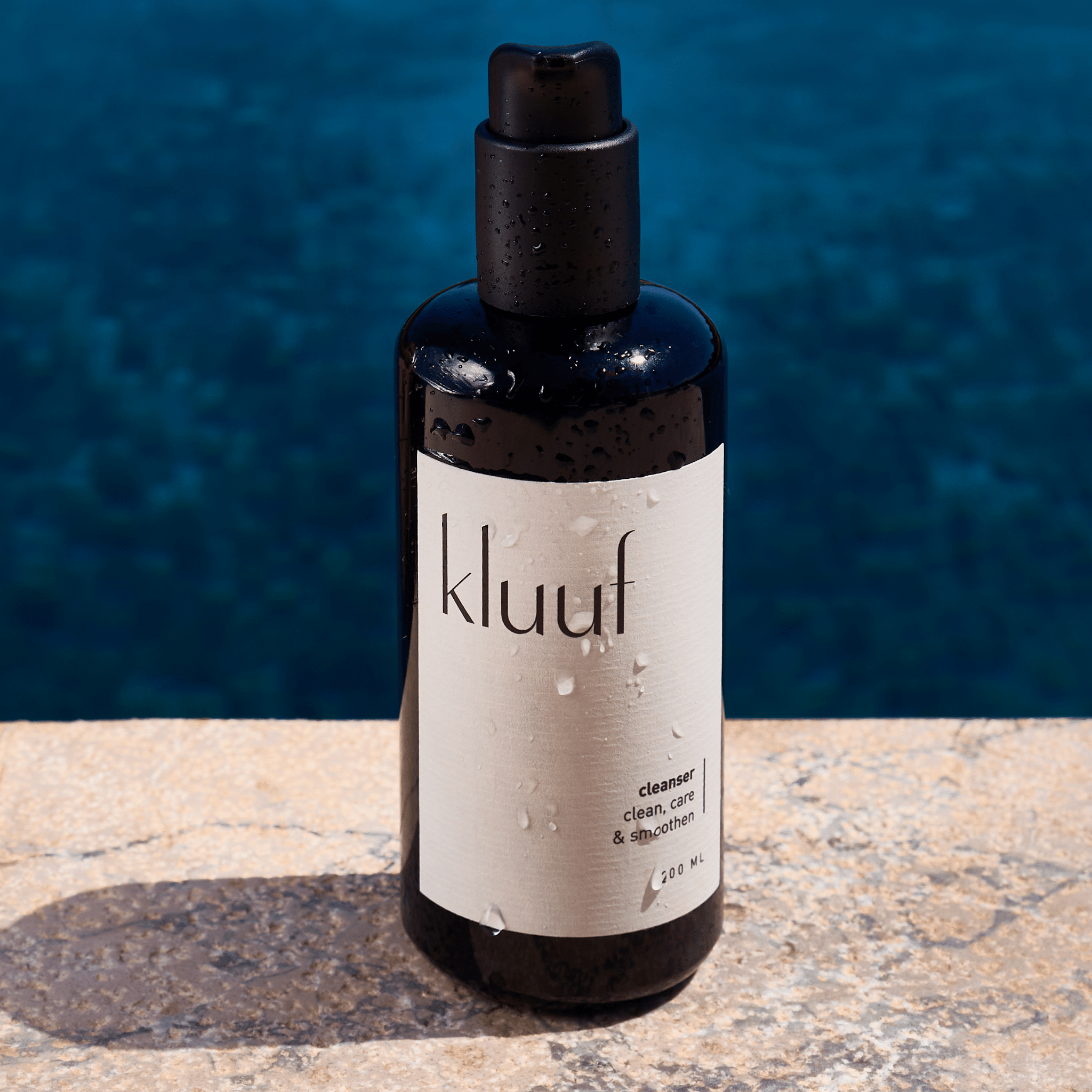 cleanser
Mild cleanser with activated charcoal that cleanses facial skin without drying or irritating. Aloe Vera moisturizes the skin while cleansing.
---
Suitable for
normal, dry and sensitive skin
---
Skin feel
Clean and subtly refreshed
---
Main ingredients
Activated charcoal, clay, aloe very & antioxidans
---
Now also in the face care set: Buy here.
We recommend using the cleanser in the morning after getting up and/or in the evening before going to bed, to clean your face. This way, the influences of the day or night are gently washed away and the skin is freed from impurities. Two to three pumps with the dispenser are usually sufficient: Massage the cleanser into the previously moistened face. Finally, after a couple of seconds, wash off the cleanser thoroughly. Freshly cleaned, we recommend following up with Kluuf's face cream to re-moisturize and care for the skin holistically.

Sustainable & safe





Ingredients (INCI)
Like all of Kluuf's skin care products, our cleanser is vegan certified and foregoes ingredients that we classify as questionable. These include non-sustainable palm oil, parabens, paraffins, sulfates, and animal products.
Out of conviction, we do not use these and many other raw materials during production and only equip our products with the best vegan ingredients. 
In addition, we had an independent research institute test our cleanser dermatologically (for normal and sensitive skin). Our cleanser received the highest grade ("very good"), which guarantees excellent skin compatibility.
Aqua, Pentylene Glycol, Glycerin, Kaolin, Decyl Glucoside, Cocamidopropyl Betaine, Disodium Cocoyl Glutamate, Cellulose Gum, Chondrus Crispus (Irish Moss) Powder, Ceratonia Siliqua (Carob) Gum, Sodium Cocoyl Glutamate, Beta Vulgaris (Sugar Beet) Root Extract, Fructooligosaccharides, Sodium Chloride, Cymbopogon Flexuosus (Lemon Grass) Herb Oil, Glucose, Citric Acid, Caffeine, Charcoal Powder, Sodium Citrate, Potassium Lactate, Aloe Barbadensis (Aloe Vera) Leaf Juice Powder, Lactic Acid, Magnesium Aspartate, Zinc Gluconate, Copper Gluconate, Citral*, Geraniol*, Limonene* *= natural component of lemongrass oil

More information about the ingredients and what is behind the cryptic names can be found below or on the independent website of INCI Decoder.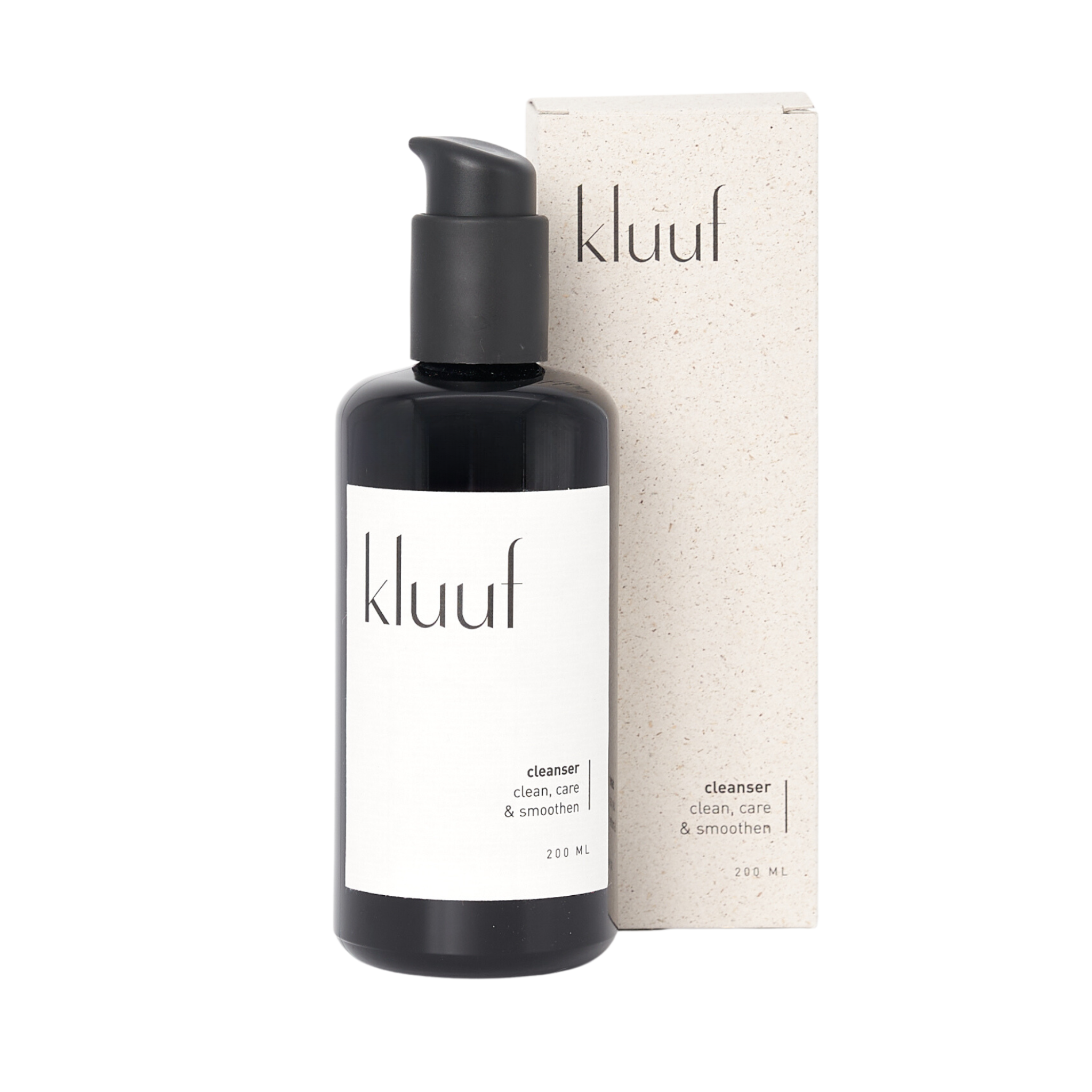 cleanser
Sale price

€30,00
Regular price

€42,00
(€15,00/100ml)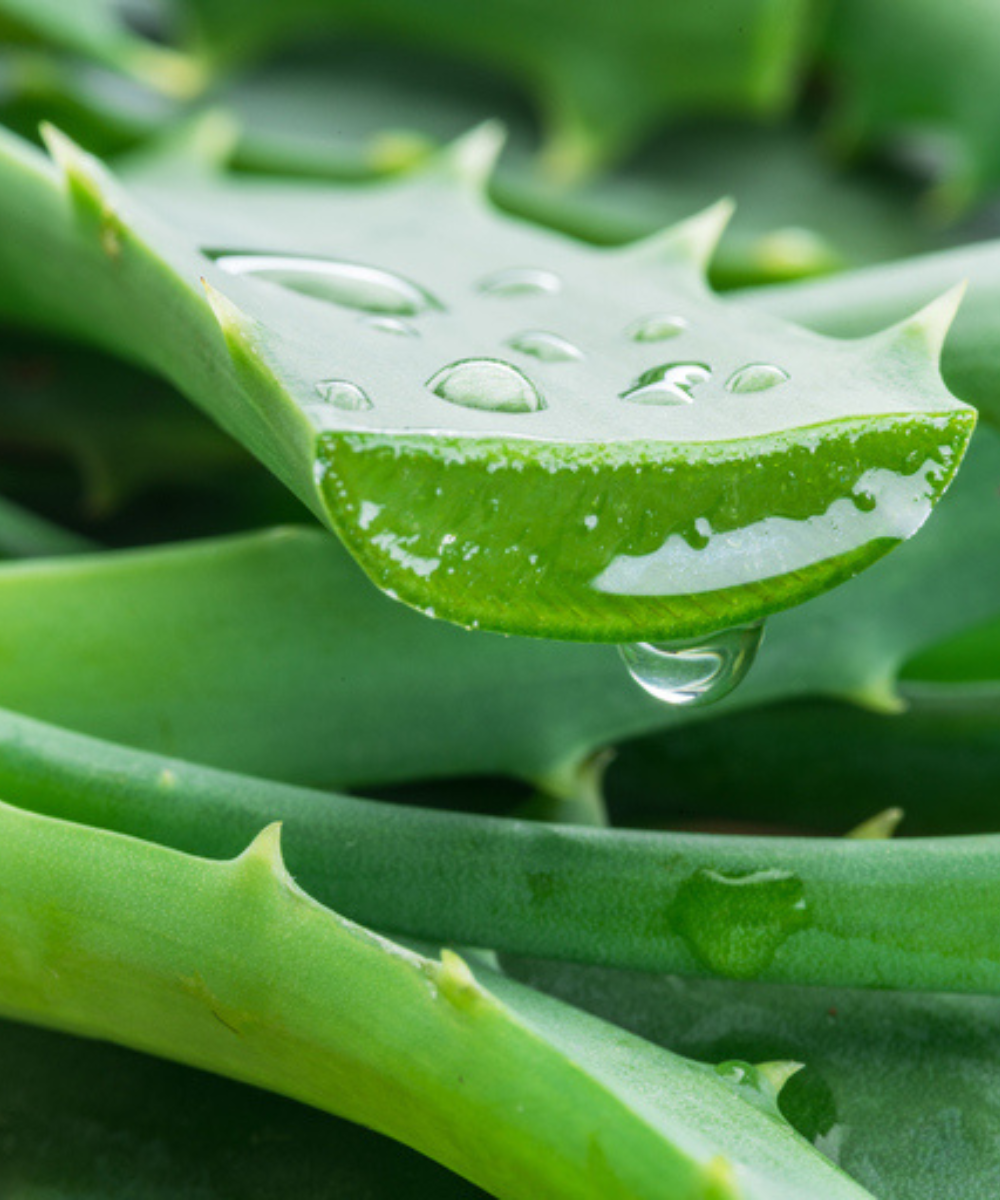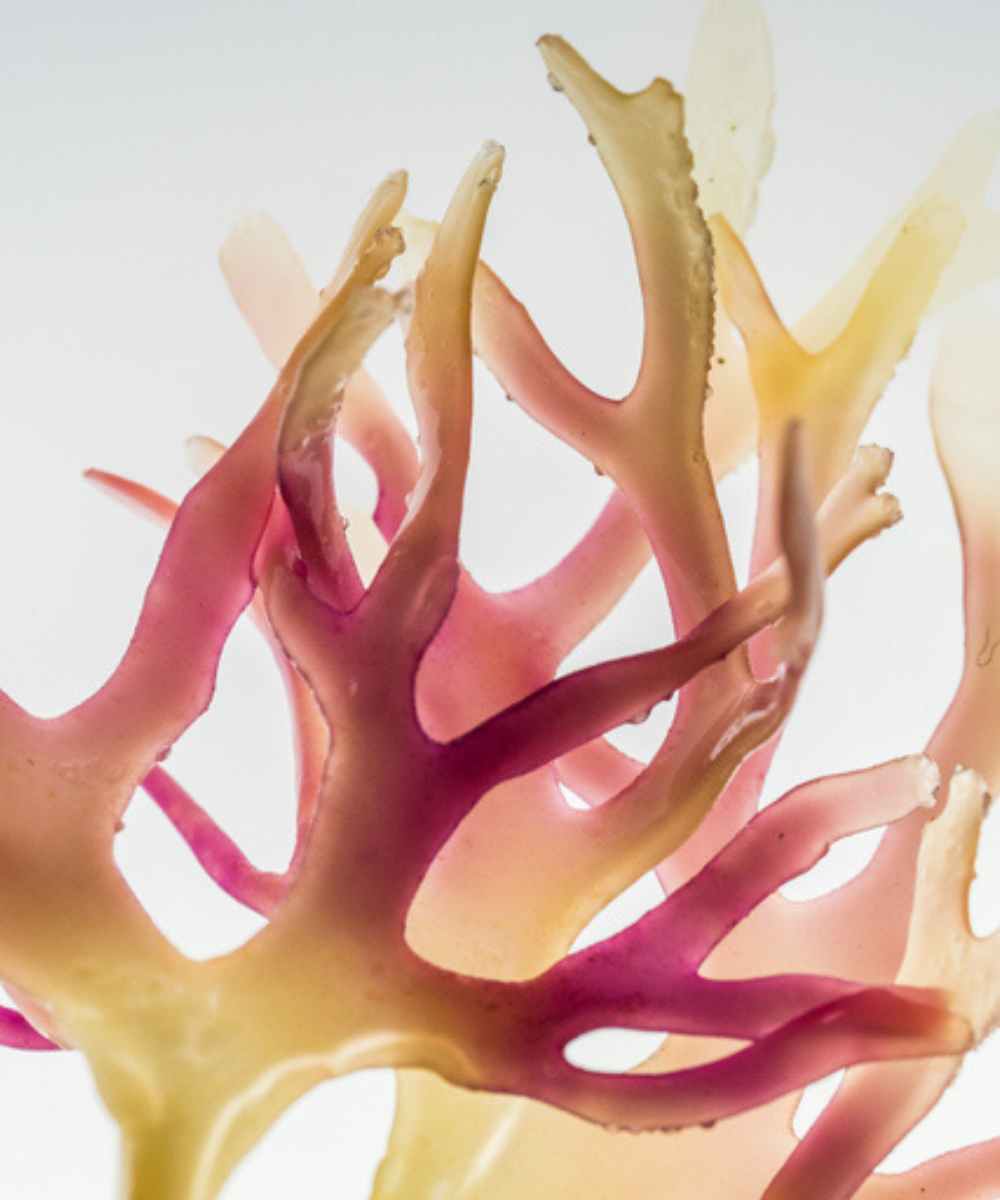 INCI: Charcoal Powder
Active charcoal
Bamboo charcoal, which absorbs impurities with its surface and has an exfoliating effect.
INCI: Chondrus Crispus (Irish Moss) Powder
Irish Moss
No moss, but an algae with antibacterial properties, ideal for long-lasting facial cleansing.
INCI: Aloe Barbadensis (Aloe Vera) Leaf Juice Powder
Aloe Vera
Aloe prevents the skin from drying out during the cleaning process, whilst also soothing it.
INCI: Aqua, Pentylene Glycol, Magnesium Aspartate, Zinc Gluconate, Copper Gluconate
Mineral Complex
The Mineral Complex is a combination of powerful active ingredients that work together to protect the skin against free radical damage.
All about free radicals and antioxidans here.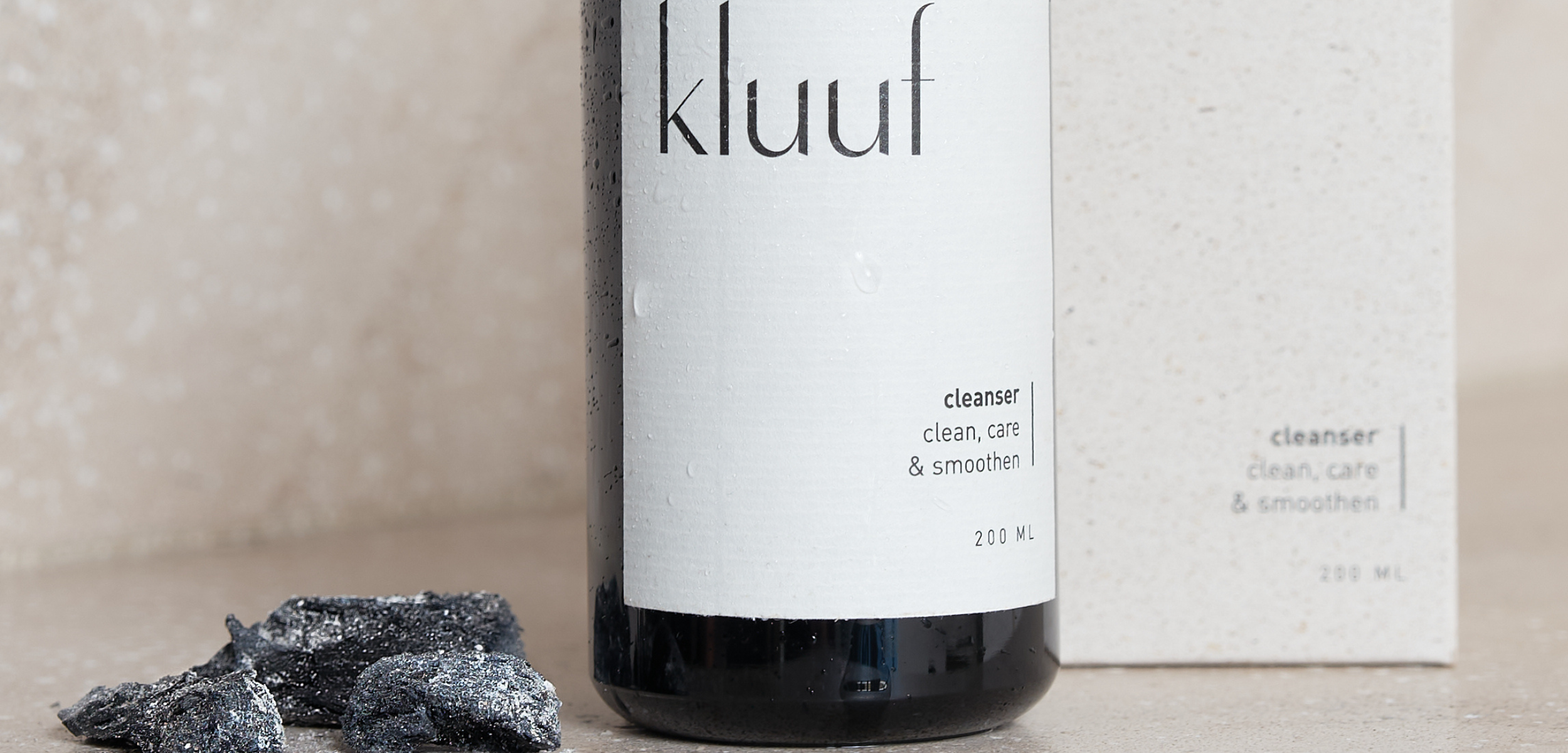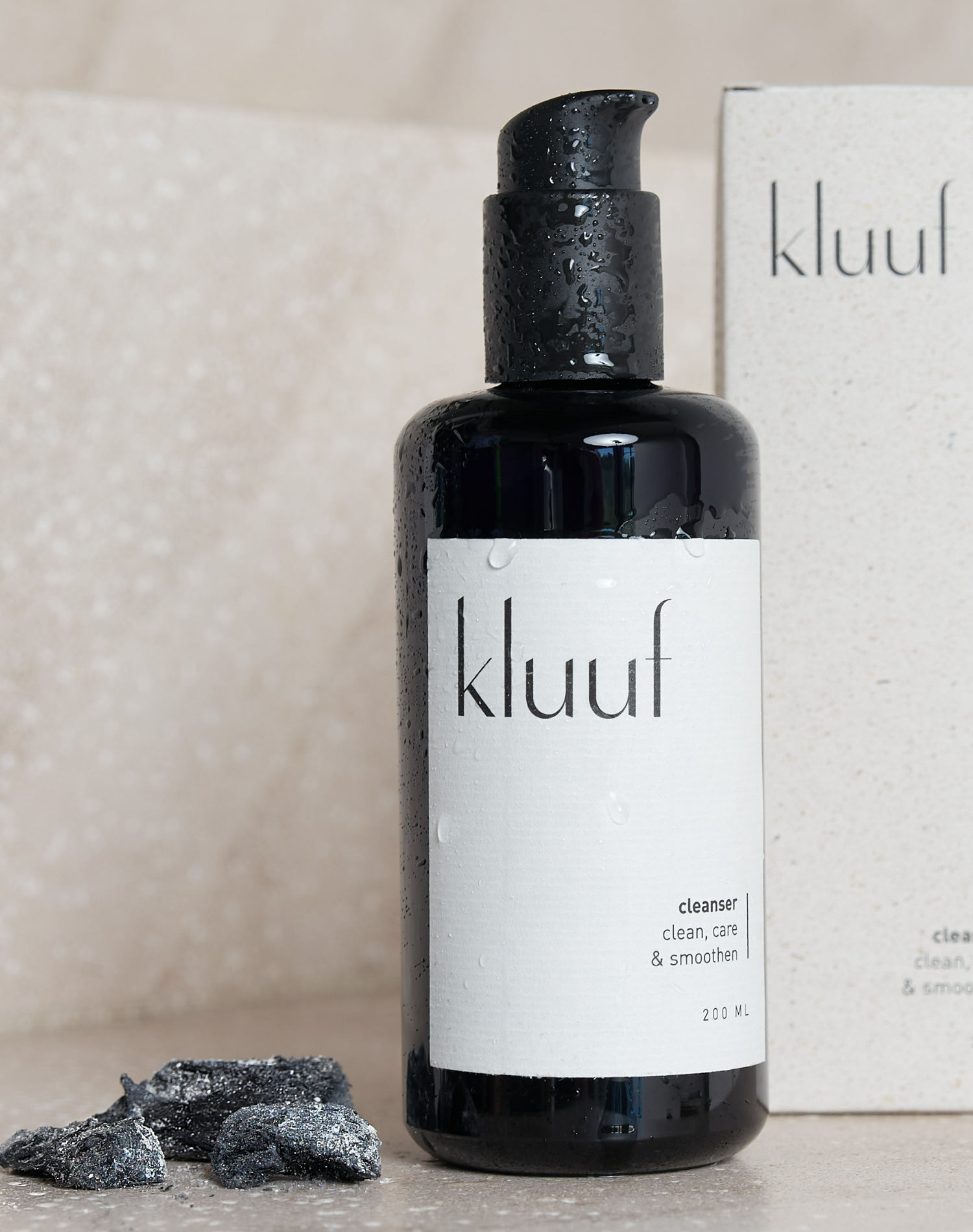 Dermatologically tested
Facial cleansers can often have a drying effect on the skin and damage it. Kluuf's cleanser is deliberately designed for both normal and sensitive skin without drying out the skin. Dermatological testing confirms excellent skin compatibility for all skin types.
Natural ingredients
Natural active ingredients such as aloe vera provide the basis for well-round care of the skin. Combined with charcoal and kaolin, the face is gently cleansed and perfectly cared for.
Uncomplicated
With Kluuf, there are no 10-step cleansing routines. We uncomplicated skincare for men, so the daily use of our cleanser is enough for comprehensive facial cleansing.
cleanser
Kluuf's cleanser is designed for thorough and at the same time gentle cleansing of facial skin. Dermatologically tested, vegan certified & free from ingredients that are not compliant with our ...
Facial cleansing for men
Kluuf's cleanser for men is a comprehensive facial cleanser specially designed for gentle yet thorough cleansing of the modern man. The product is made from natural and innovative ingredients known for their cleansing and conditioning properties, such as kaolin and activated charcoal. The combination of these ingredients ensures that the skin is thoroughly cleansed as well as nourished, while avoiding possible irritation or drying.
Glycerin and Pentylene Glycol moisturize the skin, while Aloe Vera soothes the skin. Activated charcoal, caffeine and citric acid contribute to the extended care of the skin, leaving it looking healthy and radiant.
Irish moss powder, sugar beet root extract and lemongrass oil work together to provide anti-inflammatory and antibacterial benefits, making the facial cleanser ideal for men prone to occasional breakouts. The combination of zinc, copper and magnesium delivers essential minerals, as well as antioxidants that support skin health and scavenge free radicals.
In addition to its cleansing properties, Kluuf's cleanser also offers a refreshing and invigorating scent, thanks to citral, geraniol and limonene. The product is gentle on the skin and has received top marks in dermatological tests for both normal and sensitive skin.
Overall, Kluuf's facial cleanser is a highly effective and balanced facial cleansing product that is perfect for the modern man who wants to look and feel good. With its natural ingredients, invigorating scent and powerful cleansing properties, this product is a great addition to any man's daily skincare routine.
Kluuf
Kluuf is the skincare brand that is tailored to your needs.
We have been on the market since 2022 and we specialize in offering a high quality and effective skincare for men that is sustainable at the same time.
We use only natural and innovative active ingredients to guarantee good skin tolerance and effective care. In the development of our products, we pay attention to sustainability and use raw materials that are 100% vegan. Since May 2023 Kluuf is certified by PETA and carries the vegan, as well as 'global animal testing policy' logo. We also eliminate harmful ingredients such as PEG polymers, parabens, and sulfates to ensure worry-free skincare.
Our products are packaged in recyclable glass bottles and protected by a sustainable grass paper carton. We offer a wide range of products to suit the different needs of your skin. Whether it's face cream, aftershave, cleanser or body lotion - at Kluuf you'll find everything you need for optimal skin care.
You can buy our products at www.kluuf.com and from selected partners. We offer fast delivery and climate-neutral shipping, free of charge in Germany without minimum order value.
With Kluuf you care for your skin in an effective and sustainable way and do something for nature at the same time. Order now and experience a unique skin care from Kluuf!
More products for your skin
View all
Save €10,00
after shave
Sale price

€38,00
Regular price

€48,00
(€38,00/100ml)
Save €10,00
body lotion
Sale price

€34,00
Regular price

€44,00
(€17,00/100ml)
Save €10,00
face cream
Sale price

€38,00
Regular price

€48,00
(€38,00/100ml)
This product is rated 4.9 of 5.0 stars.
It has received 12 reviews.