Winter Sale
Bis zu 28% Rabatt auf Hautpflege
Filters
Save €10,00
after shave
Sale price

€38,00
Regular price

€48,00
(€38,00/100ml)
Save €10,00
face cream
Sale price

€38,00
Regular price

€48,00
(€38,00/100ml)
Save €12,00
cleanser
Sale price

€30,00
Regular price

€42,00
(€15,00/100ml)
Save €10,00
body lotion
Sale price

€34,00
Regular price

€44,00
(€17,00/100ml)
Save €18,00
Save €10,00
view all
Dermatology
Dermatologically tested - what's behind it?
Kluuf's entire portfolio is dermatologically tested for normal and sensitive skin by an independent research institute. All new product launches go through the same process, so that we can off...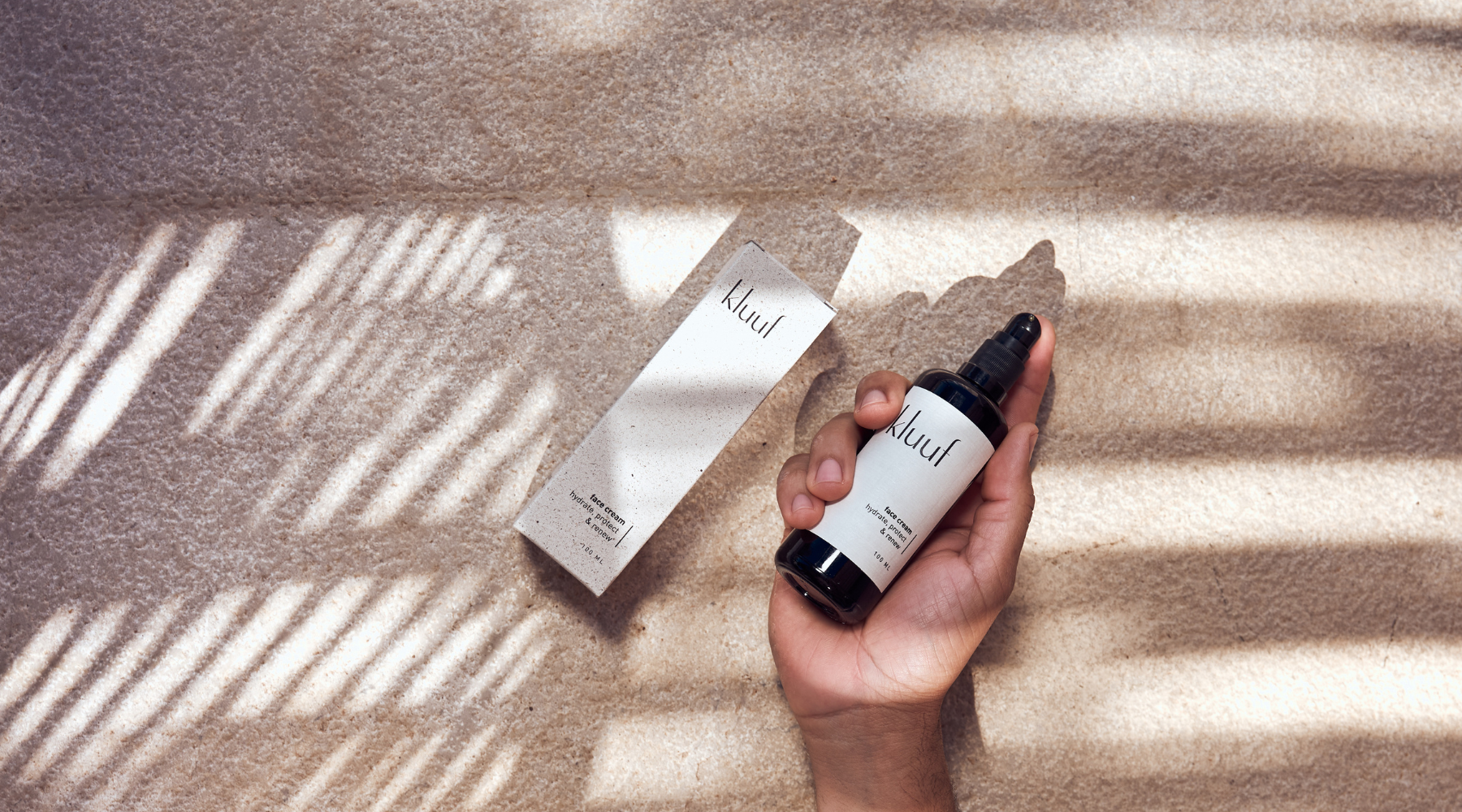 Kluuf's face cream is designed for effective and uncomplicated skincare for the modern man. Dermatologically tested, vegan certified and free from ingredients that are not compliant with our clean ...
Sustainable skincare form kluuf - high-quality, effective & vegan
Sustainable skincare for men
Use the right skincare to care for your skin and keep it healthy. We are proud to offer Kluuf skincare specially formulated for men, whether you have normal or sensitive skin. Our wide range of gentle skincare products will help you with skin and facial care, and they are completely sustainable and vegan, offering our male customers a range of high quality skincare products including face cream, facial cleanser and body lotion. With regular use of our products, skin becomes supple and fresh while being protected from environmental damage and dryness, and our face cream is enriched with natural ingredients that moisturize and nourish the skin. All skin care products are dermatologist tested. You will quickly discover the difference, sensitive and dry skin is a thing of the past.
Bio skincare products from kluuf
Our vegan skincare products are a sustainable and safe choice for people who strive for a healthy lifestyle. These types of products are made from innovative and natural ingredients and contain no harmful chemicals or synthetic preservatives. The use of natural ingredients means that the products are also suitable for sensitive skin types and organic skincare products are rich in vitamins, minerals and other nutrients that help the skin stay healthy. Our skincare products are also rich in antioxidants, which can slow down the ageing process. They are also effective at regulating the skin's moisture levels and help fight free radical damage.